About Us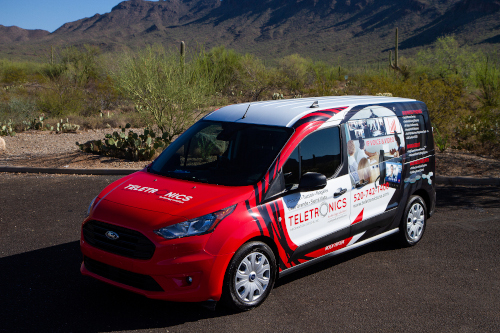 Teletronics, Inc. has been in business in Phoenix, Tucson, Casa Grande, Sierra Vista and Nogales, Arizona since July 1982. The President, Andy Schneider, has been running the company since it started in 1982. He has been in the telecommunications industry since 1979. Teletronics is a full service communications company, offering business phone system equipment, local phone service, internet access, long-distance service, wireless service and computer networking. We are a licensed contractor in the state of Arizona (ROC197334). We are licensed, bonded and insured. We have hundreds of customers in Arizona.
Our Mission
Our mission is to bring our customers the best in business phone system equipment and services with the highest quality workmanship in the industry and to continue excellent customer service long after the sale.
About Technology Assurance Group
Teletronics is a premier member of Technology Assurance Group, LLC (TAG) an international organization of leading independently owned business communications companies. TAG provides its members like Teletronics with the competitive advantages necessary to achieve a dominant position in their marketplace. Members benefit from programs including strategic partnerships with communication solution providers, best business and management practices, and advanced training programs. This valuable relationship with TAG helps Teletronics increase their customers' profitability, improve employee productivity, and give them a competitive advantage in their marketplace.
Visit www.TAGNational.com to learn more about TAG.