MAX MEETING
Harness the power of teamwork anytime, anywhere
Cloud Conferencing & Collaboration with Unified Communications Integration
80% of business meetings now include remote employees, partners, and customers. Conferencing and collaboration tools are must haves to boost productivity and remain competitive in an always-on world. MaX Meeting makes it easy.
COLLABORATION ON-DEMAND
Enterprise Class Features
HD voice and video conferencing
Unlimited voice conferencing
Multiple views - gallery and active speaker
Meeting plans that support 4,10,25,100,300, even 500 participants
Desktop sound or full-screen video sharing
Desktop screen, app and document sharing
iPhone and iPad screen sharing with Airplay
Chatting and call recording
Desktop remote control
Integrated moderator controls
Outlook calendar plug-in
One-click scheduling in Outlook
Co-hosts can share meeting controls
Breakout Rooms for side conversations
More!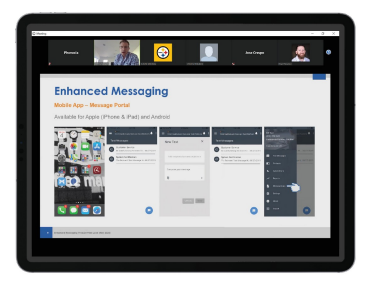 COLLABORATION ON-THE-GO
MaX Meeting fully integrates with the MaX UC client for desktop and mobile devices, giving you unparalleled access to the power of MaX UC anytime, anywhere!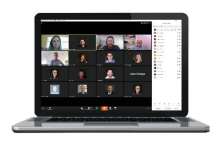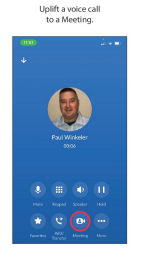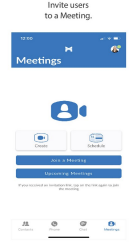 HOST SECURE MEETINGS
Meeting Passwords prevent unauthorized entry by web or phone.
Waiting Rooms require hosts to admit attendees to the meeting.
Encryption ensures meeting content is encrypted using AES-256
Join Before Host can be disabled to control meeting entry.
COLLABORATION ON-BUDGET
No upfront costs for hardware and software
No extra cost for upgrades or new features
Scales with your company as it grows
Bring your own devices (desktops, tablets and smartphones)
Predictable subscription-based pricing
Unlimited voice conferencing
Leverages your investment in MaX UC