Internet Services
We are an authorized Agent for Cox Business, Comcast, Mediacom and Century Link. We can find the fastest and most reliable Internet for your area. We also can bring in Internet from Multiple providers to offer Dual WAN services for 100% up time.

We understand that a fast, reliable and secure Internet connection is critical to the success of your business.
Grow your business with best-in-class connectivity and a full suite of essential online services. Take advantage of:
24 x 7 x 365 dedicated tech support.
Private, direct connection to our consistently fast nationwide network.
Hassle-free switching with easy setup and installation.
30-Day Satisfaction Guarantee.
---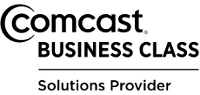 Comcast Business Class Internet offers download speeds up to 50Mbps, which means less time waiting and more time being productive. You also get Cloud Services from Microsoft ® with advanced business solutions designed to streamline communications and collaboration, reliable security to help protect against viruses and spyware, and full-featured Web Hosting plans to help optimize your web presence – all backed with 24/7 Business Class support.
An Internet service with new and innovative business solutions designed to help you work smarter and more efficiently. It's no wonder that more- and-more businesses are equipping their employees with the speed and reliability of Business Class Internet.
---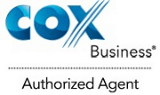 Whether you're a small, growing business or a large, established enterprise, Cox Business Internet SM can help you communicate, research, download and transfer data with confidence and ease.
With a host of business-grade feature offerings, such as Cox Business Online Backup Powered by Mozy® and Cox Business Security Suite Powered by McAfee,® Cox Business supports your business with cost-effective service and reliable high-speed technology.
---
As a U.S. based company, we design and develop all of our products in the USA and hold them to the highest security standards. Our products and solutions are trusted by top tier carriers, government entities, and Fortune 500 enterprise customers.
---

Mediacom Business Internet offers a variety of plans, using our advanced hybrid fiber coax (HFC) and cable modem technology, to meet the unique needs of your business and your budget.
Mediacom's Business Network Operations Center monitors the network around the clock to identify and resolve issues in advance of them becoming a problem. In fact, Mediacom Business uses the same network as our clients. We believe in it. We use it. We rely on it.
---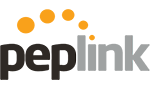 Get 5G back-up internet and never be down again!!!
Having poor internet can cost your business. Having a second, 5G Internet, that is more stable, to run mission critical services like Credit Card and VoIP is a must. If your customers cannot checkout you lose money.
Having a back-up Internet keeps your business running. If you lose your primary Internet 5G is the most reliable back-up to have. That is why our first responders rely on it – to keep them up when everything else goes down.
Everything runs over the Internet. How much money do you lose when your business is shut down and your people are sitting idle?
Let us keep your business running even in an Internet outage. Keep your business operating and making money. Keep serving your customer's needs.
Call Andy Schneider Today at (520) 547-9621 and lets get you Backed Up!!!
---

Reliable business internet for companies of all sizes.
Break free from the hassles of traditional internet. Now you can get business-grade fixed wireless internet service from America's largest 5G network with plans starting at $25 per month, plus taxes and fees.