Cloud Contact Center
Harness the power of customer experience in the cloud
FULL-FEATURED, END-TO-END
CONTACT CENTER-AS-A-SERVICE SOLUTION
Our Cloud Contact Center leverages the software-as-a-service (SaaS) model to deliver a customizable and easy-to-use call center solution. Access all the advanced communication tools at your fingertips to help you in enhancing your customer experience, delivering outstanding support, increasing revenues and building better customer relationships.
CLOUD CONTACT CENTER BENEFITS
SHORTEN TIME TO TURN UP
Adopting our Cloud Contact Center is painless and fast. Your state-of-the-art contact center solution can be up and running in only a few weeks. Plus, our ability to rapidly add new services and features gives you a cutting-edge contact center without any delayed timelines or costly resources.
INCREASE REVENUE & PROFITABILITY
With Intelligent Skill-based Routing, you'll be able to provide a profitable customer experience every time. Quickly connect callers to agents with best skills to help them, allowing you to maximize every revenue opportunity.
IMPROVE CUSTOMER SATISFACTION
With hundreds of reports at your disposal and the ability to create custom reports, you'll get a 360-degree view of your customer interactions and quickly determine why your customers are contacting you. This valuable information enables you to predict customer behavior and plan accordingly, resulting in increasing customer satisfaction and loyalty.
BOOST AGENT PRODUCTIVITY
Increase your agents' ability to provide first-call resolution by ensuring that every agent is following best practices for resolving any customer issue using our flexible workflow agent scripting
INDUSTRY INSIGHT
Today's contact centers are under pressure to contribute significantly to top-line revenue and bottom-line profit. Loudhouse researchers found 69 percent of strategic decision-makers within the U.S. believe the contact center is a "business-critical revenue generator" and that contact centers can deliver increased revenue per transaction and better returns on marketing investment through improved conversion rates, upselling and cross-selling.
LEVERAGE POWERFUL FEATURES & FUNCTIONALITY
DATA CENTER
FEATURE HIGHLIGHTS
24/7 network monitoring
Geographical survivability
Automatic software updates
On-demand Scalability
Certified PCI DSS 3.0 SSAE 16
CALL CENTER QUEUE
SUMMARY
Inbound voice queues
Outbound & blended voice queues
Automated call-back and click-to-call
Email, chat, SMS, social media queues
Automated threshold SMS/email alerts
CALL CENTER GROUP
FEATURE SUMMARY
Multi-skill routing
CRM Integration (CTI)
Agent call-flow scripting
IVR integration for self service
QUALITY MANAGEMENT
SUMMARY
Call recording (with agent notes)
Screen recording with playback
Live monitor, whisper, barge-in
Agent and web chat logs
Agent coaching and evaluation
WORKFORCEMANAGEMENT
SUMMARY
Forecasting and scheduling
Schedule optimization
Vacation automation and shift-trade portal
Real-time adherence view
and reporting
REPORTING & ANALYTICS
SUMMARY
Real-time graphical dashboard
Custom agent activities
Custom multi-level dispositions
Detailed call and agent statistics
Scheduled reports
Customized contact center reports
TRUST THE CLOUD ADVANTAGE
Our Cloud Contact Center Solution is designed to improve contact center operations by reducing IT reliance, streamlining workflow processes, simplifying training, and affecting better decisions through robust analytics. When you trust our cloud solution your business can benefit from everything here and so much more.
COST EFFICIENCIES
COST SAVINGS
In contrast to comparable hardware solutions, our Cloud Contact Center solution could save you up to 45% of your contact center operating budget over the first three years.
NO UPFRONT INVESTMENT
Our no-contract monthly fee structure, and zero need for dated equipment makes on-boarding our solution a low-risk, high-gain opportunity.
ON-DEMAND SCALABILITY
Easily increase or decrease agent seats depending on your business needs. A no-contract fee structure means you only pay for what you use.
AUTOMATIC SOFTWARE UPDATE
Our software is set to update automatically at no cost to you. That means you regularly get the latest features and functionality without breaking the bank on upgrades.
EASY DEPLOYMENT
Unlike traditional on-premises systems, our Cloud Contact Center can be up and running within days, not months. And with no need for bulky on-site equipment, your transition to the cloud is seamless.
UNSURPASSED RELIABILITY
PROVIDER INTEGRATION
Our Cloud Contact Center solution is integrated directly within our service provider's network, providing you with increased reliability and quicker resolve times.
GEOGRAPHICAL SURVIVABILITY
Geographically dispersed throughout North America, our data centers provide maximum disaster preparedness. Operating 24/7, our data centers provide support to any connectivity and application needs.
24/7 NETWORK MONITORING
Our dedicated team ensures industry-leading standards for security, availability and reliability. Our network monitoring is operational 24 hours a day, 7 days a week and 365 days a year to ensure 100% availability.
OPERATION EFFICIENCIES
INBOUND VOICE QUEUES
Guide your customers to the right agent every time. With inbound voice queues, you can set up multiple call queues simultaneously to meet your business needs.
MULTI-SKILL ROUTING
Multi-skill routing navigates through the callers in queue and efficiently directs them to the agent with the right skill set to help them. The system makes sure that all calls are always routed to the best available agents with highest proficiency.
WHISPER & BARGE-IN
Improve customer experience with whisper and barge-in features. With whisper and barge-in features, you can assist your agents and improve customer service quality.
AGENT & WEB CHAT
Our chat feature will allow your agents and supervisors to communicate with each other without putting callers on hold, resulting in a faster and more efficient call resolution. Plus, supervisors can broadcast important updates to multiple agents simultaneously.
MONITOR, MEASURE, IMPROVE
CALL RECORDING (WITH AGENT NOTES)
Your agents and managers can review any call anytime to ensure that they are following your company's quality standards.
LIVE MONITOR
Monitor live agents and customer interactions from anywhere. Live Monitor lets you see the real-time status of your call center agents, queues, IVRs and more.
ROBUST REPORTING
We give you access to hundreds of reports and the ability to create your own custom reports. This means you can learn from past customer interactions, predict future customer behavior and create stronger action plans to keep you moving towards your goals.
---
THE ONLY POWERFUL, FLEXIBLE AND CUSTOMIZABLE PLATFORM BUILT RIGHT INTO THE NETWORK
COST SAVINGS
Our Cloud Contact Center leverages a software-as-a-service (SaaS) model to deliver a customizable, robust and easy-to-use platform without the need for any upfront costs or expensive equipment. And with automatic software updates at no additional cost, you'll always have the latest and most advanced contact center tools and technology at your fingertips.
IN-NETWORK INTEGRATION
Unlike most over-the-top software solutions, our Cloud Contact Center integrates directly within your service provider's network, delivering increased reliability, superior voice quality and faster more accurate resolve times.
QUALITY MONITORING & CONTROL
Our Cloud Contact Center helps you to offer high-quality customer service every time to every customer with agent call monitoring for training and quality control. The Whisper Barge-in tool, for example, allows contact center supervisors to listen in on calls and, if needed, whisper to agents, or barge into calls to speak to agents and customers.
INCREASED MANAGEMENT VISIBILITY
Get a 360-degree view of your contact center by looking at real-time dashboards and alerts captured by our Cloud Contact Center solution. Monitor your contact center statistics, call queues, service objectives, agent performance and so much more.
HIGHLIGHTS OF OUR FEATURE-RICH CLOUD SOLUTION
OMNICHANNEL ENABLED
Automatic Call Distribution
Interactive Voice Response
Integration of Digital Channels
Preferred Agent Routing
Last-agent Email Routing
BUSINESS INTELLIGENCE
Customized Reports
Real-time Display and Bulletins
Custom Multilevel Dispositions
Real-time Graphical Dashboard
Custom Agent Activities
UNSURPASSED RELIABILITY
24/7 Network Monitoring
On-demand Scalability
Geographical Survivability
Maximum Disaster Preparedness
Service Provider Integration
WORKFORCE OPTIMIZATION
Forecasting and Scheduling
Multiple Interaction Recordings
Live Monitor, Whisper, Barge-In
Agent Coaching and Evaluation
Real-Time Adherence
---
OUTBOUND NOTIFICATIONS
Harness the power of proactive notifications
Following up with customers after a call or reaching out proactively can be as crucial as promptly dealing with inbound interactions. Our Outbound Notification feature enables you to send outbound voice, SMS and email notifications so you can contact your customers using their preferred method of communication – or choose the most appropriate one.
BEYOND SCHEDULING
Outbound notification is not just for scheduling. It can be used for upsell, collections, promotions, customer surveys or collections and more to help your contact center deliver best-in-class results in any industry.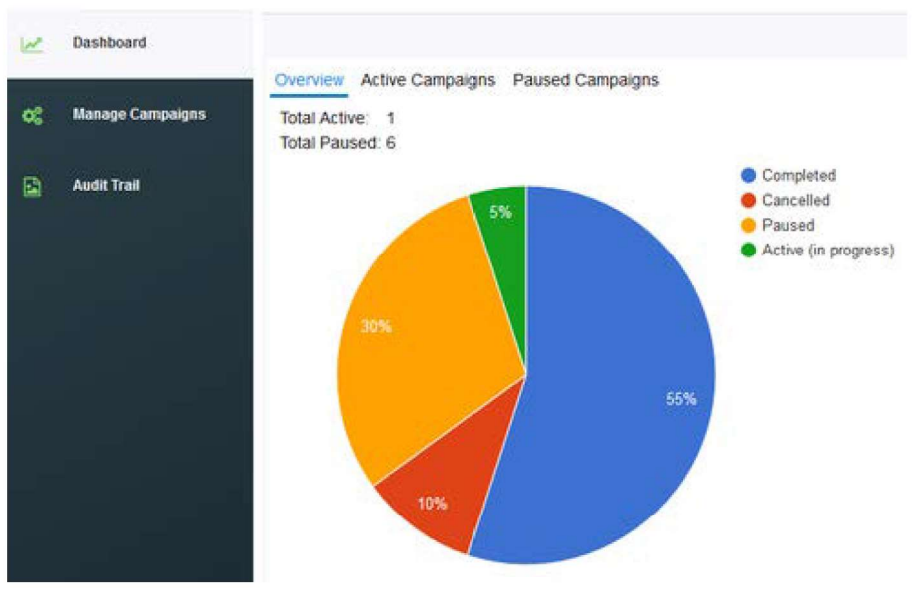 TOP FEATURES
Support for voice, SMS and email
Easy-to-use customizable and data-driven campaigns
Buildable library of notification templates
Highly scalable
Tightly integrated with contact
center features
Live dashboard reporting on campaign status
Ability to export reporting on completed campaigns
Text-to-speech voice notifications in six "voices" with English, French and Spanish language options
VERTICAL USE CASES
Health Care: Appointment Reminders
Retail/B2C: Deliveries, Surveys, Promotions, Collections
Real Estate: Open Houses, Visits
Travel/Hospitality: Travel Date Reminders, Reservations, Orders
Services: Installation Notifications
Banking: Account Balance, Payments
Utilities: Robocall Activity,Outages, Updates
Education: General Notices, Information
SMB: Promotional Offers, Marketing
Transportation: Pickup Reminders, Scheduling