CRM Integration
Harness the power of seamless customer interactions
Cloud Unified Communications
With Customer Relationship Management Integration
Customer experience – the total customer interaction with your company – is a primary combat zone for competitors in a service economy. Businesses like yours want ways to make their interactions with customers faster and frictionless. Our Cloud UC-CRM integrations do both.
Fast & Frictionless
CLICK-TO-DIAL | CALLER RECOGNITION | SCREEN POPS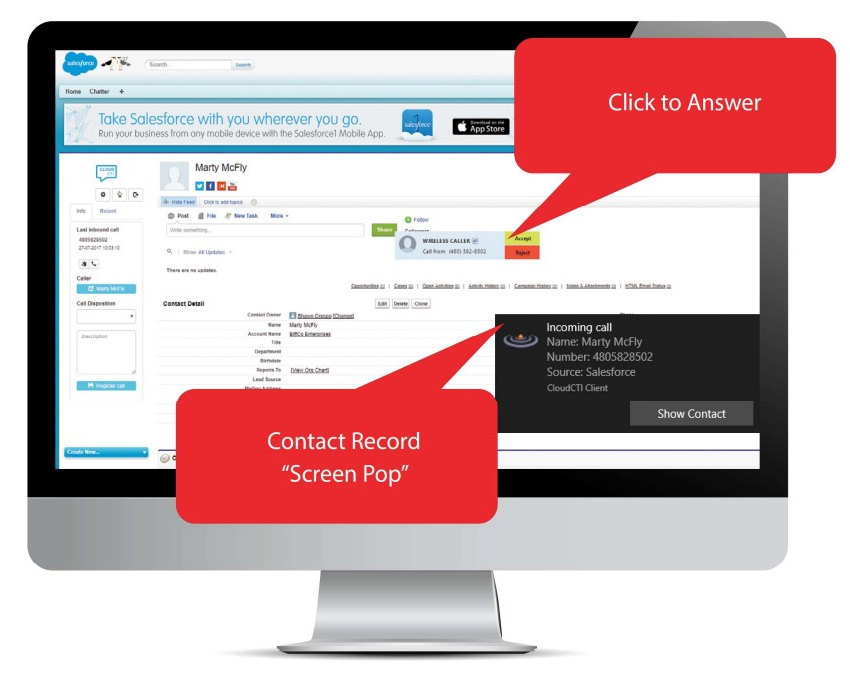 Integrate cloud UC with more than 50 leading CRM platforms:
ConnectWise, Freshdesk, Office 365, Salesforce, SugarCRM, Zendesk, Zoho CRM & More!
Download a simple client to user desktops. A setup wizard does the rest.
Enjoy the benefits of cloud delivery:
Predictable subscription pricing
No upfront costs for hardware or software
No extra cost for upgrades
Scalability as your company grows
Speed Customer Interactions
Speed Customer Interactions
Save Time & Reduce Errors with Click-to-Dial
Add Click-to-Dial, or Highlight-to-Dial, functionality to any web page or program by downloading a simple client to user desktops that integrates with cloud UC. Dialing with a single click is quick, convenient and error-proof.
Personalize Service with Screen Pops via CRM Integration
Integrate cloud UC with your CRM application by downloading a simple client to user desktops. Users see callers' contact info and a "screen pop" with customer info from the CRM database, enabling personalized service as soon as the call connects.
Fence Customer Data with Advanced CRM Integration
Go clientless with our deep and secure integration between cloud UC and Salesforce or Zendesk, which ensures all customer data remains within the Salesforce or Zendesk environment for increased data security and compliance with data privacy rules.
Build Lasting Connections
INSTANTLY INTEGRATE CLOUD UC WITH MORE THAN 50 LEADING CRM PLATFORMS.*
GOT A CUSTOM CRM? WE CAN CONNECT TO THOSE TOO!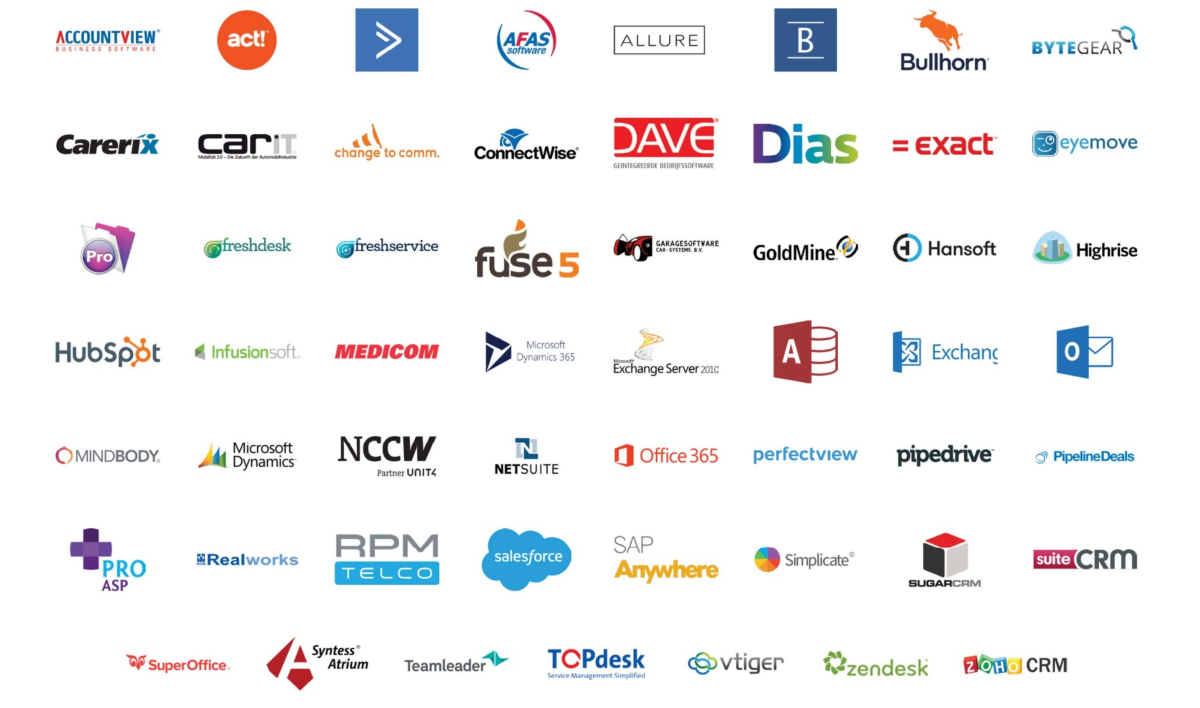 *Company logos are trademarks of their respective companies.