Clearfly Certifies Grandstream's UCM6100 series IP PBX Appliance on SIP Trunking Service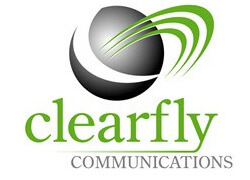 Boston, MA and San Francisco, CA (December 4, 2013) – SIP Trunk provider Clearfly today announced certification of Grandstream Networks UCM6100 series IP PBX Appliance with their Clearphone SIP Trunking service. Customers and resellers can now seamlessly deploy Grandstream's UCM6100 series IP PBX Appliance with Clearfly's Clearphone SIP Trunking service to easily create a top-notch voice, video, data, and mobility solution for business or residential use.
"We are very excited to announce certification of our Clearphone SIP Trunking service with Grandstream's UCM6100 series IP PBX Appliance," said Chris Hunter, Vice President of Sales for Clearfly . "We feel this certification offers a great opportunity for Clearfly and Grandstream Networks as there is a natural fit between the two company's products and our relationship will greatly benefit our mutual customers and Partners. We can't wait to get started!"
Grandstream's UCM6100 series IP PBX Appliance, which comes in 4 models depending on FXO ports and concurrent calls needed, offers Clearfly customers a set enterprise-grade communications features in an easy-to-manage platform with no licensing fees at a market leading price point. The UCM6100 series runs the popular and very stable Asterisk platform and can be setup, managed, and fully customized using an intuitive web user interface -which allows the UCM6100 series to be managed and even setup remotely. The UCM6100 series includes hundreds of Enterprise-grade IP PBX features, such as multilevel IVRs, auto-attendant, call queues, Call Detail Reporting (CDR), automatic call recording, call-routing, multiple location peering, and voicemail/fax forwarding to email – all without the licensing fees or recurring costs that other manufacturers regularly charge. All future feature additions and firmware upgrades are also included at no extra cost for the life of the product.
Clearfly's solutions come in flat-rate data and voice packages with unlimited domestic long distance, and are specifically designed for the needs of companies with 5 to 500 employees. The services feature all the reliability and quality of traditional voice, bundled with the performance and functionality of dedicated high-speed Internet access. A map of Clearfly's new market coverage is available at www.clearfly.net/availability together with a query to check for service availability at a specific location.
"Grandstream is thrilled to offer our popular UCM6100 series IP PBX Appliance to Clearfly's customers," said David Li, CEO of Grandstream. "Clearfly's SIP Trunking services are the ideal fit for Grandstream's UCM6100 series as both products strive to make IP communications more accessible and more affordable for business and residential users than ever before. We look forward to a long and successful partnership with Clearfly."
About Clearfly Communications
Clearfly Communications is a leading voice services and broadband provider serving the majority of the US with a primary focus on solutions for small and medium size businesses. At the core of Clearfly's value proposition is a suite of VOIP and SIP based products that replace legacy and traditional business voice line services for 5-500 employee companies.
About Grandstream Networks
Founded in 2002, Grandstream Networks is the leading manufacturer of IP voice/video telephony and video surveillance solutions. Grandstream serves the SMB and consumer markets with innovative products that lower communication costs, increase security protection, and enhance productivity. Our open standard SIP-based products offer broad interoperability in the industry, unrivaled features, flexibility, and price-performance competitiveness.