February 19th, 2018 by admin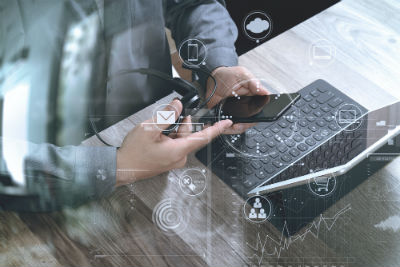 Some of your employees may well remember the dial-up days, when web pages used simple graphics and text, smartphones didn't exist, and it took forever to download zip files. Feels like a lifetime ago, now that we're so used to counting load times in seconds or even milliseconds. You might still have slow internet at work though when dozens of devices are all trying to connect to the same router. When this leads to regular delays and outage, it ends up slowing down operations and your efficiency.
Stop waiting around and join the modern era. We can help you upgrade to a fast and dependable internet connection that will support your many applications and devices. Teletronics works with several service providers, so we can secure the best deal and connection for your business. We analyze your current usage and system requirements, as well as your needs in the next few years. Then we match our analysis to the different plans from our partners at Mediacom, Comcast, Cox Business, and CenturyLink. If your business needs 100% uptime around the clock for your operations, we can even set up a connection through multiple providers.
It comes down to one simple argument - you need to be able to rely on a fast and stable connection to stay efficient and productive. Our team of experienced professionals is here to help make that happen.