May 17th, 2018 by admin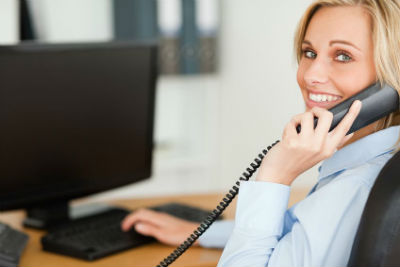 In your workplace you may have a variety of telephony needs. You might have one person who answers all incoming calls and directs them to the rest of the team, another person who's always on the move and never at their desk and someone else who almost never receives calls but still needs a line just in case. For all of these needs we offer state-of-the-art telephony devices from Grandstream.
Grandstream has been making products for this industry for over 15 years and offers rich features, a variety of options for customization and an affordable price point for most businesses. Considering their selection of easy to deploy telephony you can choose from basic or mid-range models that are great for a business or individuals that don't require a ton of fancy features but still want a sleek, easy-to-use and scalable option. High-end phones and extension modules will allow users to handle more calls and significantly increase efficiency while their cordless phones and soft phone app allow for more movement and flexibility for those users who are always on-the-go.
Not only are the options wide from Grandstream ensuring the perfect fit for you, but when you choose to work Teletronics we will be able to help you deploy your new technology and provide IT services along the way. We are committed as always to ensuring your satisfaction which is why we choose the best partners and bring them to you, our customers!
Learn more about Grandstream.
Posted in: Solutions