February 9th, 2018 by admin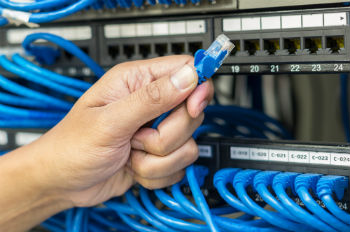 Is your team scared of the "nest of snakes" in your server room, stumbling over cables all the time, or frustrated with the slow speed of your IT system? You might not know that all these things are related, but you'll definitely notice the difference once Teletronics comes in and fixes your structured cabling.
Good cabling is at the center of improving your network performance. When everything is wired up properly, you can rely on your network and infrastructure to support the entire business. Our team is experienced in designing professional solutions for businesses small and large. It doesn't matter if your offices are spread across different floors or just a couple rooms, we provide the same quality of support throughout the design and installation.
We want you to have a fast and reliable network. That starts with a network assessment, testing your existing equipment and cabling. This helps us advise you on the best IT solutions for maximizing network performance and connectivity. Our goal is to provide best in business technology solutions that boost your productivity and let you focus on your work. Learn more
Tags: cabling, network design, IT infrastructure, networking
Posted in: Solutions